As year end is fast approaching the buzz words are around developing business goals or how to create business goals. We hear of SMART goals, and are inundated with  different webinars and courses on how to create them.
This happens every year…
We decide to set out plans for the new year so that we can be more focused in our business by charting a way to success. Just like those crash fad diets, too many small business owners approach goal setting from the wrong angle.
There is a right way and a wrong way to develop goals.
For many, creating business goals seems like a daunting task, and it will be if you tackle it the wrong way. It does not have to be complicated if you understand the principles.
Let's Get Started – Developing Business Goals

Do not take a deep dive at the deep end to begin with and start talking about SMART goals at the onset.
What is the current reality in the business? What are your pain points in different areas of your core processes?…..
It's OK to create an initial laundry list to get ideas rolling. In fact, these can so helpful
Think of the Big Picture – Your Vision
Goals are not stand-alone items. You cannot create them as "orphans". To be successful, your goals must align with and or tie into your company vision which comes from your business plan.
Ask lots of questions to clarify what you would like your major accomplishments to be for the year.
Where are you going in the upcoming year? Is it important that you attain these high-level goal post? Why? What will this mean for your business……
By what percentage would you like to increase sales in the coming year? How many customers would you like to add to your customer base?
These long-term goals can then be broken into more bite-sized and more manageable quarterly goals also referred to as 90 day goals.
Do not rush this exercise.
Understand the Concept of SMART, Process and Outcome Goals
When we think about goal setting, 95%  of people think of outcome goals. In business, however, process goals are usually better as they include HOW you intend to accomplish the goal.  
Some outcome goals can be simple, yet manageable, so don't assume that outcome goals are of no use.
No two businesses are ever the same and taking the time to review your business in the context of process or outcome goals will guide your decision making between the  both of them.
Think Quarterly Goals (90 days or 3-Month Goals) to Eliminate Overwhelm
Once you've got the Big Picture for the year you can form a strategy for tackling those long-term goals one quarter at a time.
Take each year-long goal and break it down into four clearly defined action steps each which represent a quarterly goal.
Instead of having huge one-year goals looming large over your head, you've got manageable tasks that look and feel achievable.
At this point, you're ready to take the next step toward achievable plans that will boost sales and increase your bottom line.
Break Quarterly Goals into Monthly Milestones and Weekly Targets
Milestones and  targets ae not as overwhelming to achieve as opposed to the Big Picture goals.  
They also provide the necessary motivation that comes from the satisfaction of achieving them within the allocated time or even a shorter time.
An understanding of how to schedule effectively, simplifies this exercise.
The Concept of SMARTER and Periodic Reviews
Having come this far, you do not want to waste your efforts by not periodically checking to see whether you are on track . if you are not, you need to find out Why?
And essentially this will detect issues early on instead of waiting to the end of the year to find out there was a problem. Of course, at this time it will be too late to course correct.
Be Flexible
The best plans and strategies always leave room for change. Although many trends can be predicted to a certain degree, the unexpected can happen, and this may cause your execution plan to change.
Unfortunately, it means that a goal may be affected.
This is not the end of the world! Modify or change the goal. Additionally, a goal that initially sounded good might turn out to not be great due to shifting circumstances.
Hence, flexibility is important if you want your quarterly goals to be achievable.
A Call to Action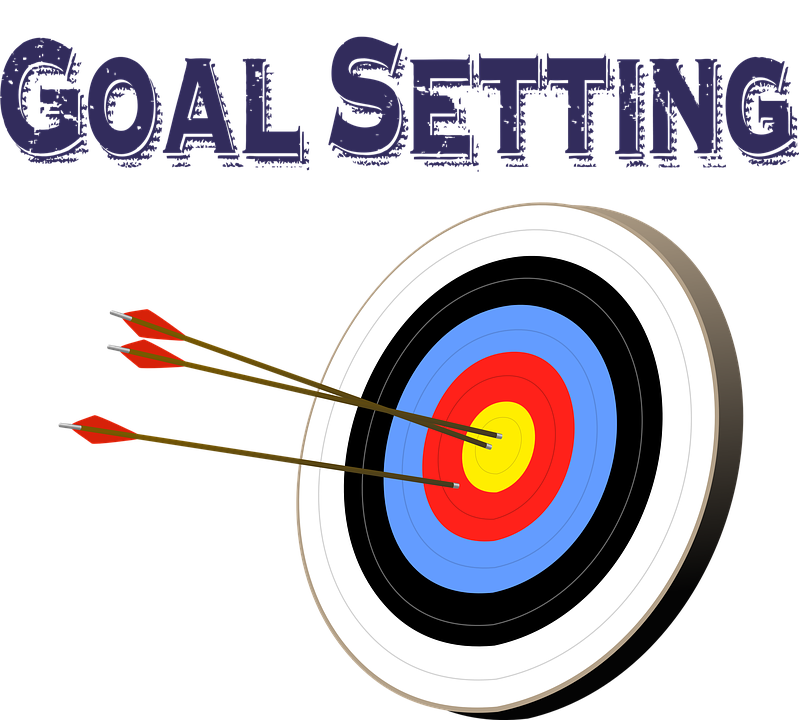 Visit our digital store to review and buy the 3 package Workbook series of the 7  Pillars of Quarterly Goal Setting ( https://improvebusinessprocesses.com/shop) .
Each workbook walks you step by step through the process of developing business goals. There are relevant templates every step of the way
How to Set Up Business Goals
3 workbooks in the Series are:
Success Served as SMARTER Goals
A Scheduling Secrets Roadmap
How to Conduct Periodic Review
Should you prefer additional assistance with completing the workbooks or have completed the workbooks and would like help finetuning your goals, BCINC can provide 1-2 hours review and recommendations sessions. Get in touch with us here: CONTACT
Related Article
Strategic Planning and Management – The Route to Success
References:
Set Goals for Your Business (2022)
https://business.gov.au/planning/business-plans/set-goals-for-your-business