If your business is struggling not only with paper documents but inefficient electronic filing, then it is time to set up a simple document management system.
Relying on those old filing cabinet filled with paper documents is burdensome and no longer an efficient option.
Also keep in mind that your competition understand the value that electronic document management can bring in terms of streamlining operations and bringing down costs.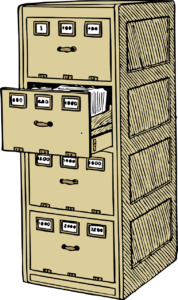 A consultant can bring a lot of value to a small business in terms of improving their document management processes quickly and efficiently and reduce employee turnover due to disorganized documents.
They help small businesses by conducting a thorough analysis of their current document management processes and identifying areas for improvement. Here are some steps a consultant may take:
Assess and Analyze
 The consultant starts off by conducting a comprehensive review of your current document management processes, including the tools used for storing, sharing, and collaborating on documents – paper and digital assets.
This helps them understand the  strengths and weaknesses caused by inefficiencies and redundancies in the business, and also to identify areas for improvement.
Furthermore, they are able to assess the business needs, goals, and pain points to recommend what improvements are also needed.
Recommend and Implement Technology Solutions
Once the first step is completed and both the business owner / leadership understand the scope of work, the consultant can help the business evaluate and select the best document management technology solutions that meet specific business needs and budget.
Too many small business owners jump into doing this step themselves without the clear understanding that comes from assessing and analyzing the current system and needs.
Unfortunately this can create overwhelm because of the vast number of options that are available in the marketplace.
A good consultant will never use a "one size fits all" approach.
Based on their assessment, the consultant can recommend new technology,  tools, and best practices  on how to optimize the document management processes to improve efficiency, accuracy, and security.
This can also include document management software, cloud-based storage solutions, and document imaging systems.
In this step, the consultant helps the business develop a comprehensive document management strategy which aligns with the company's goals and objectives.
This typically includes processes for organizing, storing, and retrieving documents, as well as defining policies and procedures for document retention and destruction.
Some people think that this is the same as a document management system, but it is not. It is the file management framework that the business creates to ensure that documents are easily stored, accessed and retrieved
Implement and Train
 If required, the consultant can assist with implementing the selected technology solution selected by installing new software for integration into the organization's existing processes. They do this by working with the software vendor to iron out all the kinks for you.
They can also provide training for employees to ensure a smooth transition by helping them understand and effectively use the new document management system and processes.
Monitoring and Maintenance
There is no point doing so much work to create your new document management system if you do not regularly conduct audits to see that it is working properly, and being used as intended.
The consultant helps with with this by routinely monitoring the implementation of improvements to ensure they are functioning as intended and make any necessary adjustments.
In larger companies, they may also provide ongoing support and maintenance to keep the document management processes running smoothly.

Ensure Compliance
Keeping the business compliant with relevant laws and regulations related to document management, such as data protection and privacy laws can very easily fall through the cracks in a small business.
A consultant can help ensure compliance and conduct routine internal audits. If required, some consultants are able to train internal teams to conduct internal audits for the company.
Cost Savings
By streamlining and automating document management processes, the consultant can help the business save time and money, freeing up resources for other areas of the business.
Conclusion
By working with a consultant, small businesses can improve their document management processes, streamline their workflows, achieve their business objectives and ensure compliance with legal requirements.
This can help your business become more efficient, organized, and secure in its handling of important documents.
For assistance, CONTACT US TODAY
Related Articles
Create Business Systems – Learn How to Move From Chaos to Clarity
References
AIIM (2023) What is Document Management (DMS)? https://www.aiim.org/what-is-document-imaging