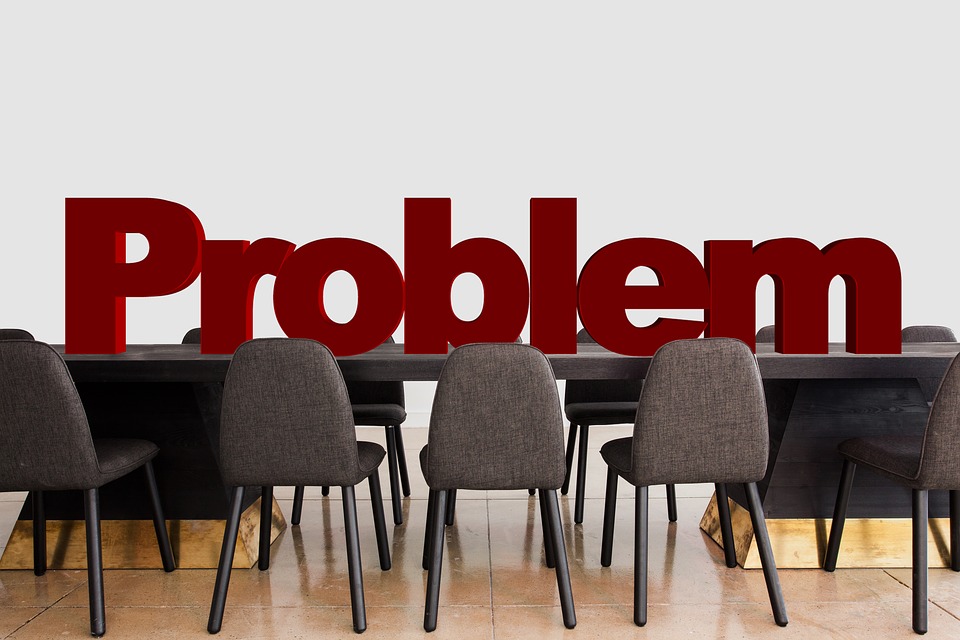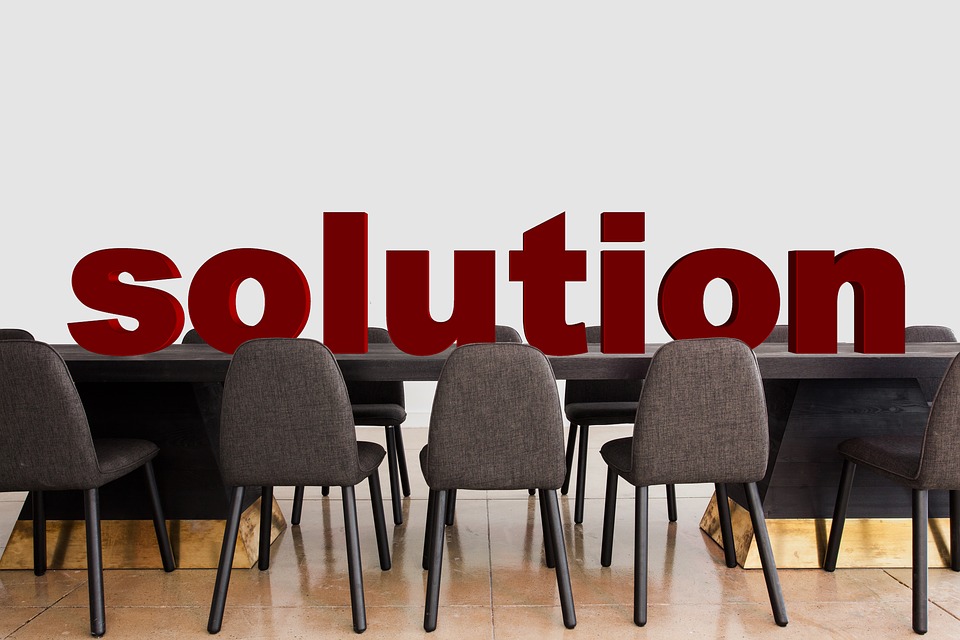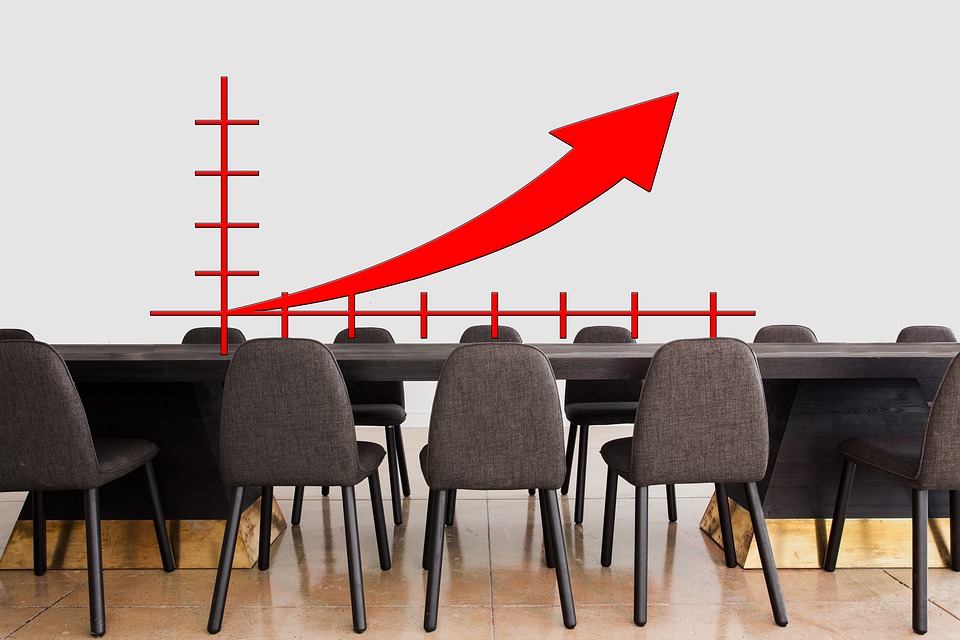 problem
Overwhelmed Managing Business Documents?
Hidden Waste in Document Management Cost You Time & Money
Solution
Failing to Attract & Retain Employees or Customers?
An Internal Audit Will Help Identify Areas To Improve
Revenue
High Frequency of Critical Equipment Downtime?
How Much is This Affecting Revenue?
---
Do you need to improve business processes but have a limited understanding of business and process management? We help frustrated or overwhelmed businesses identify and clarify priority areas to focus improvement efforts using internal audits and process mapping. We then transform inefficient systems, processes, SOPs and poor productivity to higher return on investment (ROI) with solutions tailored to the business.
Is your business dealing with any of the following?:
Overwhelm, poor personal productivity, and time management issues?
Operating with duplicate procedures in your core processes which create confusion in how you track and manage your business documents?
Experiencing friction between your sales and marketing teams because of a lack of, or inadequate documented integrated processes which cause an unsatisfactory customer journey and experience?
Poor integration of your core business processes?
Your own in-house audits have failed to provide a solution to a problem which has consistently defied resolution?
Process improvement techniques will help. This means that you explore ways to improve your current systems, or set up additional necessary systems . Would the introduction of a CRM help you? We start by helping you gain clarity about the "current state" of the business and then we tailor solutions that work for YOU.
IF you want to remain sustainable and grow your business, BCINC Canada WILL
---
Is Your Business Drowning as you Struggle to Manage Prospects, Marketing, Sales, Operations and Customers?
You Know You Need A CRM But Don't Know Where to Start…
Let Our Business Management Consultants Help You Eliminate the Overwhelm Of Finding the RIGHT CRM For Your Business
Download Your FREE "Choosing the Right CRM Guide – Do's and Don'ts". Discover: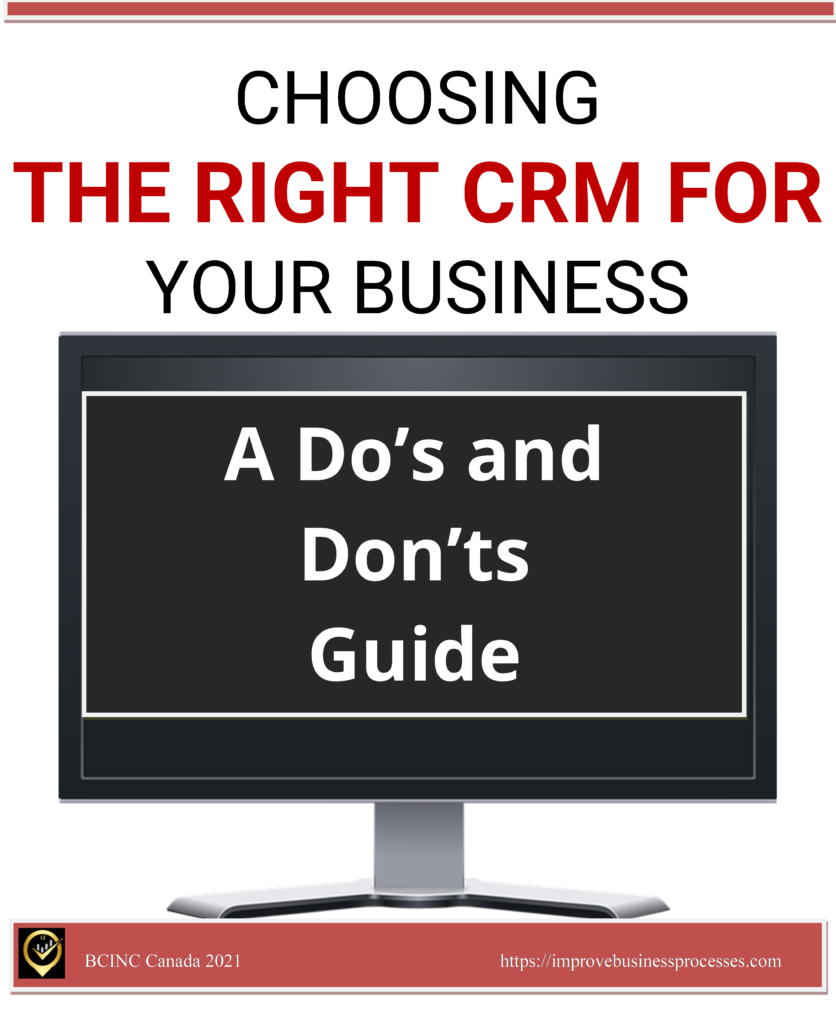 HOW to avoid the pitfalls and mistakes many business owners make when they begin their search
HOW to establish your business requirements BEFORE you begin the search and HOW to stay laser focussed on them
HOW to navigate the array of features, functionalities, tiers and "bells and whistles" on the market and only select what your business needs.
HOW to incorporate scaling and growth into your decision making
HOW to identify the Right CRM for Your Business AND only aim to pay for WHAT you need.
"Implementing a CRM system will do ABSOLUTELY NOTHING for your business – IF it is not used. However, the continued and effective use of it will!" – Bobby Darnell
---
COMPANIES AND CLIENTS