The benefits of process optimization are not exclusive to large businesses alone. Any business can actually benefit from process optimization. Many businesses want to increase their operational efficiency and improve how they execute their critical processes to gain a competitive advantage. To be successful in the way this is done requires focusing on first-to-market, cost-competitiveness, quality and customer service.
Business process optimization allow the scaling of the optimizations to other areas of the business, address continuous improvements, and increase performance quality. It may involve the introduction of enhancements such as automation to improve efficiency.
"When patterns are broken, new worlds emerge" – Tuli Kupferberg
What is Process Optimization?
The word "optimize" means to make something as good or as effective or as useful or as functional as possible. Business process optimization will therefore help businesses reach their full potential. It is like getting a "tune up for your car" to increase and maximize its performance.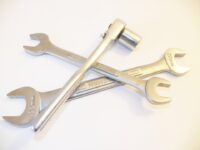 How process optimization will help your business is through maximizing efficiency, reducing costs, and the time and resources invested in addressing bottlenecks and mistakes, so the business can meet its strategic goals and expand market reach.
Benefits of Process Optimization Targets Focus Areas
Business process optimization initiatives will differ between businesses and largely depend on the competitive environment of the industry in which they operate. To illustrate this, let us look at a few examples:
Manufacturing companies – focus areas are customer self-service, access to information and supply chain management
Service industries (engineering, geomatics, administrative) – customer service and quality processes are important
Financial services (banks, insurance, brokerages) and government sectors – customer service is the top priority. The focus is to provide customer friendly portals for access to information, personal financial management and purchase of financial products.
Educational bodies (schools) – Access to data, and document and data management are key focus areas, as everything centres around data
The Problem
Your business consistently spends time fixing operational bottlenecks and correcting errors. This may happen in-house or. with the customer. As a result, this negatively affects your profit margin, destroys competitive edge and creates employee frustration. Obviously, the customer experience from this kind of scenario could potentially result in loss of that customer. This means NO REFERRAL or TESTIMONIAL. What is the cost of the loss of that single customer to your business?
The Solution
There are standard Business Process Management steps for conducting process optimization. Quite honestly, you do not need to totally understand them. A summary is provided here solely for business owners who desire to know more about the work to be done.
To ensure overall company alignment a Six Sigma methodology integrated with the company goals will be adopted for almost complete elimination of defects, errors, or mistakes.
BENEFITS OF PROCESS OPTIMIZATION – DMAIC
It is generally recommended that the process optimization is initially implemented on a small scale. Once it is successful, it can be rolled out across other departments. Six Sigma employs DMAIC for the activities. These are summarized below:
D = Def

ine the Process Optimization Need that exists in your business and create "current state" through process mapping. You can only improve what you fully understand.
M = Measure – Measure performance metrics for both your "current" and "future (proposed)" state processes.
A = Analyze – Analyze your data to identify areas to make changes.
I = Improve – Improve the process by re-design to the "proposed future state" so it is more efficient and at the same time develop a process map. What are the opportunities and improvements to optimize? A proposed solution may be automation.
Implement the Optimized process – Launch the new process in the business. The key to collecting data to analyze for the "future state" is to engage the process users. Additional changes to the process may be necessary.
C = Control – Establish control documents and assign process responsibility. Monitor on a regular basis and apply continuous improvement principles.
This looks pretty straightforward, but it actually requires project management skills to ensure that each of the DMAIC phases are properly aligned. BCINC Canada will provide the expertise to project manage your business process optimization process.
Process Optimization
A major part of Business Process Optimization is the elimination of inefficient systems and, automating as many tasks as are required. The key word is "required", because not all businesses will require or desire process automation. Automation is an area where a business must weigh the benefits to its organizational structure prior to taking a decision.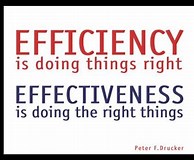 BENEFITS OF PROCESS OPTIMIZATION
Several benefits may be derived from Business Process Optimization. These include the following :
Mapping of processes provide the visual overview to accurately understand the steps taken from input to output.
Improved efficiency – The first and perhaps the most obvious benefit of process optimization is improved operational and management efficiency. This results in happy customers and ultimately lower costs, higher revenue, and higher profit margins.
Improved quality of all business processes – There is consistency in product or service delivery.
Waste reduction – Elimination of redundancies and re-work while errors are reduced is a major benefit of Six Sigma. Waste reduction may require automation, but, is not the only available tool.
Easy access to accurate information – Improved data and document management
Accountability – Business process optimization identifies the process owner and departmental accountability
Increased employee satisfaction and reduced turnover – Diminished frustration from inefficient processes
Competitive advantage – Growth and increased market share.
Identifies internal areas for improvement and investment – Continuous improvement and automation of certain repetitive tasks will make your employees more productive since they will focus on those business tasks which enhance growth. Use of automated systems and optimized processes promote proper monitoring and reporting tools to reduce risks from human error.
Flexibility to quickly react when necessary changes are required.
Monitored Performance – This will assist with continuous improvement activities.
Improved communication and collaboration between departments and functional units
Final Words
The benefits of process optimization include increased efficiency, profit margins and potential expansion of business market reach. While process optimizations are being introduced, business efficiency must not compromise quality to meet the customer satisfaction end goal,
Contact us to schedule a FREE 45-minute Strategy Call (a $350 value) about Business Process Optimization or other process challenges you have
CLICK below