The words Software for Management Systems or Automation generate extreme apprehension with many small business owners. Firstly, they scream COST – which they believe they cannot afford, and secondly, there are so many confusing terms in the world of process improvement. Hearing doctors converse among themselves make many of us feel the same way.
You know your business could do with some process improvements, but you can only consider what you truly understand. Right?
This quick 101 provides the nuts and bolts that will increase your understanding of these terms and most importantly open you up to the guidance we provide you in selecting any software for your management system.
Business Process Management (BPM) vs Process Improvement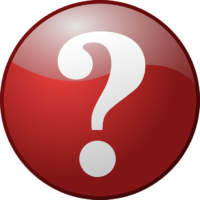 Are they different? Similar – Yes, but there are some fundamental differences. These are summarized in the definitions below.
Business Process Management (BPM)
A reason BPM is so confusing is because it is often used in many different context and, sometimes interchangeably with process improvement. This 101 should clarify this for you.
BPM is a long-term strategy for improving processes. It involves a methodology for mapping, optimizing and improving processes. It involves making a variety of changes (adding or removing steps, re-structure or re-design) to the execution of your processes. To further complicate this, there is a software component as well – BPMS which address the execution (process mapping, analytics, and compliance).
Unfortunately, while BPMS is useful, it is not very time and cost effective and is generally regarded in the industry as outdated. Think of BPM as the umbrella under which all business process improvements can be found.
Process Improvement and Use of Software for Management Systems
Process improvement involves the use of several methodologies (including software) to identify, analyze, and improve existing business processes to optimize performance, meet best business practices or improve quality and customer and end-user experience.
Process improvement is also variously referred to as business process management (BPM), business process improvement (BPI), business process modeling (BPM), business process re-engineering (BPR), continual improvement process (CIP). – all terms that can be pretty confusing for a small business owner. Regardless of the terminology, they all are directed towards increasing efficiency, minimizing errors, reducing waste, and improving productivity.
PROCESS AUTOMATION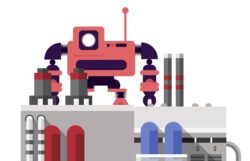 Implementing technology and improving business processes are complementary. Technology drives the execution of business process changes and improvements. The only requirement for this to happen is to know the capability of the software product.
Process systematization appears unnecessarily daunting due to the multiple terms associated with it – process optimization, robotic process automation (RPA), process re-engineering, process redesign.
There are systematization tools which automate tasks and processes and automation tools that keep track of and ensure completion of processes as in the case of some regulatory compliance activities. Selection of any of these tools is tailored to the business needs assessment and financial capability.
Types of Process Improvement Software For Management Systems
There are three different types of business process improvement software (briefly described below). There are advantages and disadvantages to each type. The focus of this article is however only on Process Automation software.
Process mapping and analysis software
Process measurement of metrics software and
Process automation software
Process Mapping and Analysis Software
For any small or medium-sized business to conduct any process improvement project, a clear understanding of the business processes is necessary. This will provide a holistic and visual overview of business processes and create an understanding of the flow of work, who is involved, triggers for certain activities, and the tools required for execution. Process maps provide a baseline for process improvement.
Process Measurement Software
 Some businesses use this team collaborative tool generate dashboards that show the performance of the process. Other businesses prefer to use a simple spreadsheet or a more sophisticated visual analytics tool such as Power BI that generally do not support collaboration features for teams.
Process Automation Software For Management Systems
Systematization software can be used as a process improvement software. Processes are easy to measure and improvements are easy to implement. You will need an effective process mapping, analysis and design platform to create both the current and future state of the process in order to identify where you can reduce waste and automation can improve the efficiency of the process.
NOT ALL business processes require systematization. Although examples are provided below, each business must evaluate the efficiency of systematization in relation to cost and company size before making a final decision to implement. On a case-by-case basis, a business will use its strategic and operating drivers to identify which business processes to automate and which processes are better handled by humans.
Benefits of Good and Efficient Automation Systems:
Reduce manual processes
Reduce errors in routine critical data entries
Increase execution speed of processes and improves customer satisfaction
Introduce accountability
Simple improvements are easy once the process has been designed and implemented in the automation tool.
Allow easy changes to the workflow – dashboards enable quick decision making to target improvements.
Examples of Automation Processes
Automated email responses
Online order processing
Data transfer between systems and payroll
Vacation approval
Onboarding
Publishing
The Solution
BCINC will review your processes to determine both the current and future states, and will guide your business to make the right decisions about timing and whether process systematization or software for management systems will suit your business needs. Alternate solutions may then be proposed.