How prepared are you for retirement? Developing exit strategies for business owners who intend to leave the company, whether through selling the business, passing it on to family members, or retiring is an important process. It also requires much thought.
Unfortunately, most business owners never think much about it until the last minute when the process then becomes a scramble! 
Some smart business owners however have given exit planning for small businesses some consideration in their start-up business plan. They might have done so because it was necessary to present the plan to investors and financial lenders at the onset.
The goal is to maximize the value of the business' and ensure a smooth transition. This requires a lot of thought and some review of operational systems and processes.
This article explores the various exit strategies available to business owners planning to retire.
10 Common Exit Strategies for Small Business Owners
There are 10 common strategies that may be adopted by a business owner planning to retire. These are divided into 3 categories – outright sale, family succession and non-sale strategies. There are many more options under outright sale.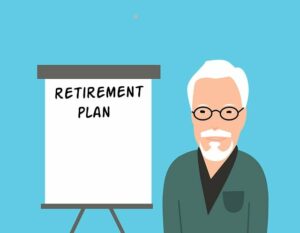 Outright Sale
1. Sale to a Strategic Buyer
This involves selling the business to another company that can benefit from synergies or integration with the existing operations.
Strategic buyers may be competitors, suppliers, or other businesses in related industries.
2. Sale to a Financial Buyer
Financial buyers, such as private equity firms, are interested in acquiring businesses for investment purposes.
They often look for companies with strong growth potential and attractive financials.
3. Management Buyout (MBO)
In an MBO, the business owner sells the company to its existing management team. This option can be suitable when the current management is capable and interested in taking over the business.
4. Employee Stock Ownership Plan (ESOP)
An ESOP allows employees to acquire ownership in the company, often through a trust that holds shares on their behalf. This option can provide a succession plan while also motivating and retaining key employees.
5. IPO (Initial Public Offering) Falls Under Exit Strategies For Small Business with Strong Growth Potential
For larger, successful companies with strong growth potential, going public through an IPO can be an option. This involves selling shares to the public and listing the company on a stock exchange. It is a cumbersome exercise
6. Mergers and Acquisitions (M&A)
This covers various strategies for combining businesses, such as mergers, acquisitions, and joint ventures. M&A can create synergies and provide opportunities for growth.
Family Succession
Business owners can choose to pass the business on to family members, ensuring it remains within the family. This option requires careful planning to address issues of leadership, ownership, and family dynamics.
Family succession planning is possibly one of the most challenging terrain to navigate sometimes because of unhealthy family dynamics.
This is why many family-owned businesses engage the services of an independent and neutral consultant to bring objectivity to bear on the succession planning process.
Placing the right people in key positions should not be done out of sentiment, but be based on the "5 big ones" – business knowledge, leadership capabilities, competence, technical skills, and strong conflict resolution skills.
This does not mean that other personable and industry specific skills should be excluded from criteria to be considered because "No two businesses are ever the same"!
If you need assistance with your family-owned business succession planning, contact us for a preliminary chat HERE
Exit Strategies for Business Owners – Non-Sale Strategies
Liquidation
If there are no viable buyers or successors, the business can be liquidated. This means selling off assets, paying off debts, and distributing any remaining funds to shareholders.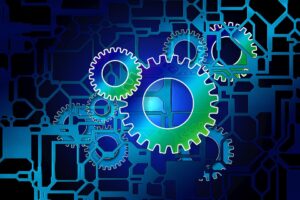 Franchising or Licensing
Instead of selling the entire business, the owner can opt to franchise or license the business model, allowing others to operate under the same brand and system.
Wind-down or Gradual Exit
Some business owners may choose to wind down operations gradually, selling off assets, fulfilling existing contracts, and slowly closing the business.
Consultation is The Common Denominator for Each Option
You cannot do this by yourself because there are several processes and integrations to be carefully considered. Business owners must usually consult with financial advisors, lawyers, and other experts such as business process improvement specialists to help them on the journey.
These experts will identify the most appropriate exit strategy based on specific circumstances of the business owner, their goals, and the current state of the business.
The exit planning process typically involves careful financial and legal considerations, as well as strategic decision-making to achieve the desired outcome.
System and Process Improvements are Necessary
The difference between a business which goes for a mere pittance in a sale and one which attracts top dollars in an acquisition lies in how organized the business is. What are the foundational systems and processes? Are they streamlined?
Are there automations improving efficiency? Are there bottlenecks in any areas of the business? What are the assets and their value? Are there synergies across business divisions?
So many more questions that only a business processes specialist can help you answer.
Any business in exit planning requires the services of a business process improvement specialist to conduct a business audit, identify areas for improvement, and fix them!
Just like the sale of a house – if you want to get top dollars for it, you will need to fix broken plumbing, lighting, peeling paint etc. The same is true for a business disposition at exit.
Conclusion – Exit Strategies for Business Owners
At the stage of exiting your business, even before discussions with financial advisors and lawyers, set your house in order by engaging the services of a business process improvement specialist.
CONTACT US TODAY to discuss strategies we can implement to ensure that your business becomes more attractive to buyers to bring in top dollars.
References
Forbes (2022) Business Owners: Why You Should Have an Exit Plan https://www.forbes.com/sites/forbesbusinesscouncil/2022/06/21/business-owners-why-you-should-have-an-exit-plan/?sh=56801fe5a79c