To automate your small business processes is not just a simple exercise of purchasing software. In isolation software will not solve the underlying problem of broken business processes, although they can help your business achieve efficiency through automation.
The groundwork begins with identifying which processes would benefit from automation, repairing (if required) and simplifying those processes, and then applying automation.
Potential Processes to Automate
Every business process matters, and your business can only reach its full potential when all processes are as efficient and effective as they can be.
Rapidly changing or frequently customized processes are generally unsuitable for automation,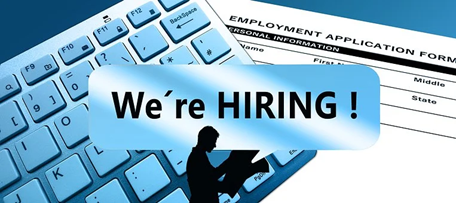 Processes that are great candidates for automation (among others) include
hiring and onboarding processes,
contract development and approvals
data reporting
invoice processing
expense tracking
accounts payable, customer service call center, and
IT Help Desk
The Road to Automation – 7 Step Process
To get a better outcome, implementing automation should follow a 7-step process.  
1. Ensure there is Buy-in into the Initiative
Without buy-in into the process automation initiative at all relevant  levels of the business, any deployment will eventually be unsuccessful.
After-all this exercise is being conducted to simplify and improve efficiency.
2. Process Mapping is the Foundation
Define and document your company business processes. This should be in the form of an overview map that shows the linkages of the various processes to each other.
This is important because processes do not exist in isolation, and those linkages may be critical to repairing the process or processes you wish to automate.
You will require the services of a professional like BCINC to assist with this exercise. A good process overview visualization typically provides a lot of crucial information.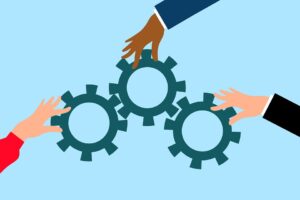 3. Identify the Process You Want to Automate
The next step is to identify which process you want to automate. Do not attempt to automate more than one process at a time to avoid confusion.
4. Identify Opportunities for Process Improvement
Review this process from start to finish, including the process owner, roles, and step-by-step tasks in the process.
Are there areas of waste, delays, potential error creation and re-work that affect efficiency? What is responsible for any of these?
What improvements can be applied to fix and repair the broken process?
5. Introduce Best Practices and Controls into the Process
Create relevant process documentation and ensure that industry best practices and controls are integrated into the process
6. Identify Deployment Platform
Many businesses already have MS-SharePoint, or other document management applications , intranet, and cloud storage.
Your employees must be able to easily access current revisions of approved process documentation.
7. Automate Your Small Business Process
Many businesses already have licenses to operate in the SharePoint environment and therefore can automate on this platform.
This can reduce expenses if you choose to not standardize on other shareware or proprietary solutions.
Use of Software Applications for Automations
Note that the use of third-party automation software applications alone will not necessarily address the specific need of the business if it is applied to an existing process "as-is".
 Automating a broken business process will ultimately aggravate and expand the undesirable outcomes of a broken process.
Software applications alone will not do the required up-front work described in the 7 -steps and often will require additional consulting expertise beyond the software deployment.
Conclusion – Automate Your Small Business Processes
Now that you better understand that to automate your small business processes is a complex 7-step process and not just a simple exercise of purchasing software, are you ready to learn more and get started?  
or better still give us a call.
Related Article:
Why Process Improvement is Important. Key Benefits
How to Measure a Process. Process Effectiveness Metrics
References
BPI Process Effectiveness Measurements https://www.managementstudyguide.com/flow-charts-and-quality-control-tools.htm