What is a business management system? As cumbersome as it sounds, it is only a framework used to organize and manage the policies, processes and procedures used to create and implement goal achieving strategies.
Each system is usually adapted to the specific needs and goals of a business. Furthermore, they follow the PDCA (Plan-Do-Check-Act) cycle of planning, "doing the work", checking and analyzing and finally acting on improvements.
A management system can be used in any area of the business no matter the size, type, or industry because it helps to achieve business goals.
It uses defined business roles for accountabilities, rules/ regulations, and controls to run streamlined and optimized processes accompanied by continuous improvement activities.
Management Systems and ISO are only for Big Businesses – A Myth
Many smaller and mid-sized businesses feel that management systems are solely for ISO certification and applicable to larger enterprise businesses.
The truth is that all businesses will benefit from a structured system – including smaller businesses, however they do not have to be developed for certification to ISO standards.
A a simple system is better than a free for all one which can quickly create disorder.
Without this framework, any business (especially smaller ones) tend to revolve around one or two authority figures- which usually includes the business owner.
These individuals constitute the "heartbeat" of the business and are in charge of approvals, progress reviews, sign off on warehouse deliveries, invoices, purchase decisions etc., eventually creating an avoidable backlog.
Management systems are customer-centric with a focus on the requirements of customers along with regulations /standards, internal corporate requirements, and vendor inputs.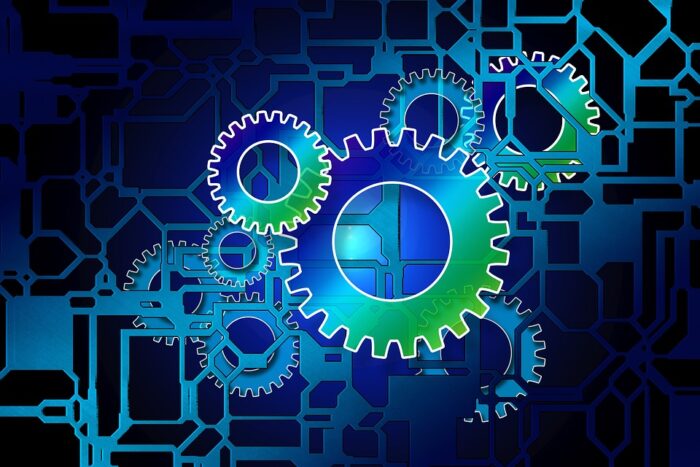 Four Challenges in a Business
Every business experiences these four challenges:
Consistently meeting customer requirements
Ensuring that set corporate requirements for best practices are followed
Ensuring compliance with required standards, codes, and regulations
Ensuring customer satisfaction to expand customer base and increase revenue
Meeting all these requirements without "dropping the ball" at any stage can only be efficiently and effectively conducted with a business management framework
ISO Standards
Certification to ISO Standards is not a regulatory requirement although research demonstrates that of the business that implement certification,
75% experienced improved customer services,
74% retained current customers and gained new ones,
77% boosted their performance (BSI Australia)
The most well-known ISO Management Systems standards are ISO 9001 – Quality , ISO 14001 – Environmental, and ISO 45001 – Occupational Health and Safety .
What is a Business Management System? – Benefits
There are several benefits :
Clearly defined framework with clear roles and responsibilities
Documented, streamlined, and optimized business processes
Collaboration between cross functional teams
Improved employee morale and engagement
Documents are easily accessible
Errors and rework are avoided and result in reduced costs
Improved customer experience
Growth as corporate goals are achieved
Risk is minimized
Enhanced business reputation
Continuous improvements drive the system
Regular training of employees
What is a Business Management System? – A Major Drawback
The management system should be as simple and easy to understand as possible with clearly defined responsibilities. If it is too complex, it will cause reduced efficiencies and unnecessary waste of time navigating the system. Need Assistance?
Conclusion – What is a Business Management System?
What is a business management system? It is a framework within which a business can operate in any area of the business. It helps to bring organization to the policies, processes and procedures and the resources that use them to achieve business goals.
Related Articles
References
BSI Australia – What is a Management System? https://www.bsigroup.com/en-AU/About-BSI/FAQs/What-is-a-Management-System/