What is compliance in business and why does it matter?  Regulatory compliance refers to the set of policies, procedures, and processes that ensure business adherence to laws, rules, requirements.
While compliance is focused on  preventing problems, it also helps avoid fines, penalties, and reputational damage.
Compliance management may be simple for a small business, or more complex for larger organizations that have a lengthy list of regulations and standards they must adhere to while running a business.
Why Do We Have Regulations?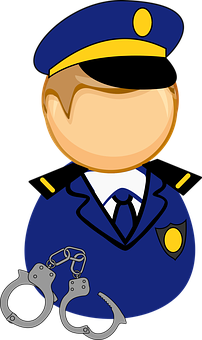 Regulations are implemented to safeguard people, integrity of something, or the environment.  
This could be employees, consumers, suppliers, the public, specific stakeholders, the integrity of commerce or of business processes.
There are a wide range of general business regulations that apply to most industries.
Small businesses are not exempt, so while "ignorance may be bliss" you do not want to run foul of the law by being non-compliant
Employment and labor law
Environmental – pollution, use and disposal of chemicals 
Business – business structure, tax code and requirements including recording and reporting, licensing, permitting
Consumer protection –  product liability and safety
Technology/data security –  data protection and privacy
Contracts
What is Regulatory Compliance in Business? – Employment and the Workplace
Several regulations apply to employment and the workplace. They include the following
Hiring practices – Recruitment and retention of employees
Unfair employment practices
Employee discipline and termination
Wages and hours
Work environment
Workplace safety
Sexual harassment, intimidation, or other offensive acts
Developing a compliance program requires the assignment of a Lead, and a small team of employees working in strategic areas of the business where compliance is required. You need employee buy-in as they are the ones that will implement the plan
The starting point for implementing a compliance program for your company is to first develop a company risk profile. What are those areas of your business that pose a risk factor to your liabilities?
Next identify and create a master list of all regulations, standards, codes, and requirements that apply to your business. Take time to do this and seek assistance if this becomes cumbersome.
Some companies choose to engage a company like BCINC to help them out quickly and efficiently.
Develop a process to rectify any issues of non-compliance that may occur during the course of business. This is very important as you must ensure that the root cause is identified and addressed to prevent reoccurrence.
Methodically develop the compliance program.
Note that there are options for different compliance software that can be used. While these may be helpful, this should not be your starting point.
It is always best that you set up a solid framework to make sure you understand all your legal obligations and how to comply with them using processes, tasks, and accountabilities.
The Importance of Compliance – Benefits
The importance of compliance becomes weightier as your business grows and operations become more complex.
You will need to keep abreast of changing and emerging regulations and implement compliance as it relates to your growing workforce.
Expanded regulatory obligations towards your employees include hiring, firing, discrimination, wages, payroll, benefits, safety,  security, and harassment.
Key Benefits – What is Regulatory Compliance in Business
1. Enhanced  Ability to Respond to New or Emerging Regulatory Changes
2. Reduced Legal Exposure – The most obvious consequence of compliance is that it decreases your risk of fines, penalties, sanctions, and stop work actions, lawsuits, or a shutdown of your business.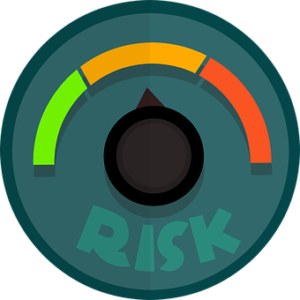 3. Improved Operations and Safety – Safety and security rules help prevent injuries, fires or building evacuations that affect profit margins.
4. Improved Public Image and Branding – Ability to state policies and a commitment to labor law compliance on job advertisements, websites etc. and practically anywhere relevant for marketing and branding.
5. Reduced  Employee Attrition – The more employees feel they work in a fair, professional, and safe environment, the more likely they will desire to remain with that business. be to stay with you.
Policies should not only present the rules, but also specify the procedure for dealing with non-compliance infractions.
These could include measures such as a reprimand plus additional training on a first infraction, while a second or third infraction could attract suspension or termination.
What is Non Compliance in Business – Conclusion
Answering the question – what is compliance in business?  is easy.
The implementation of a compliance program on the other hand requires a structured approach with a system if it is to bring the desired benefits to a business so you are in non-compliance, and ultimately run foul of the law.
Should you prefer additional assistance with developing a compliance program for your business, or to learn more, get in touch with us here: CONTACT
References
Coursera: Regulatory Compliance Specialization. (2022) https://www.coursera.org/specializations/regulatory-compliance